Which is better Blogspot or WordPress
Having a strong topic and having fun writing - these are the basic ingredients for a good blog. But every blogger also needs a technical home - a blog platform on which to create his blog.
In the past two decades, some blog platforms have come and gone. Former flagships of the blogger world such as tumblr or blogger are now more of a shadowy existence alongside WordPress and website builders.
The quality and range of functions of the platforms have meanwhile increased enormously, although the user (at least for blogging) usually does not require any programming knowledge.
So every new blogger is really spoiled for choice. This overview of 7 blog platforms will help you decide which one is best for you as a blogger.
WordPress.org - The world's leading blog platform
WordPress has become THE blogging platform par excellence in recent years. WordPress has long ceased to be a pure blogging platform. Instead, WordPress has developed into a full-fledged content management system. With WordPress you can create extensive websites with complex functions in addition to pure blogs.
Depending on which study you consult, around a third of all websites worldwide run with WordPress.
And when people talk about WordPress, they usually mean wordpress.org. Because unlike the free version of wordpress.com, with wordpress.org you have everything in your own hands and complete freedom of design.
Precisely because WordPress is so widespread (not just for blogs), WordPress websites are also a popular target for hackers. You should therefore always keep the system up to date to avoid security risks. If you don't want to do that yourself, I recommend the maintenance service wp-wartung24.de.
Otherwise, you have to take into account the cost of renting a server, which is usually between five and ten euros per month for the hosters I recommend. Because on this server you install your WordPress system as a technical basis.
Once you have done this WordPress installation, you have complete freedom of design - both in terms of design and functionality. An insanely large ecosystem around WordPress offers thousands of free and paid plugins for technical extensions and themes as a design basis.
My recommendations for your blog:
Use the Enfold theme. It is easy to use and, in addition to strong templates, offers you great freedom in design. You can find a more in-depth plea for Enfold in this post.
Be economical with plugins. Use as many as necessary and as little as possible. Plugins are great and can add great features to your blog. But if there are too many, you can lose track and the blog becomes more error-prone.
WordPress.com– the free and (heavily) restricted WordPress
At first I didn't quite understand what the difference between WordPress.com and WordPress.org actually is. But it is really huge.
At WordPress.com, your blog is on the WordPress.com platform. So you save the cost of hosting. But at the same time you are very limited.
For example, you only have a given set of themes that you can use for design.
You have similar restrictions for the technical adaptability of your blog. Even the storage space is limited, which can quickly lead to capacity problems in a blog with many images.
Your domain name is also restricted. The name of the platform appears in it, so that the domain can somehow be named in this way:blogname.wordpress.com
And what you shouldn't forget: You don't really own your blog at WordPress.com, it is practically on foreign territory. WordPress.com could theoretically shut off your blog at any time.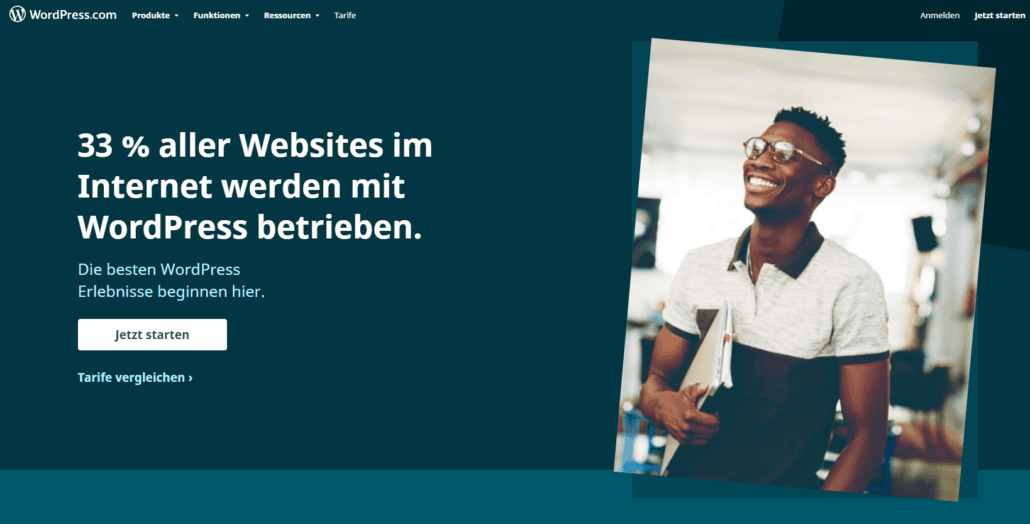 You can, however, try out WordPress.com at the start. If you want blogging to get a little more professional at some point, then you can move your articles to other platforms quite easily.
The advantage - especially at the start - is of course that it is free of charge. However, the savings compared to a WordPress.org solution are not too high either.
Jimdo - Website Builder I as a blog platform
Jimdo has its place in this overview of blog platforms as a substitute for the many website builders that are almost always good for blogging.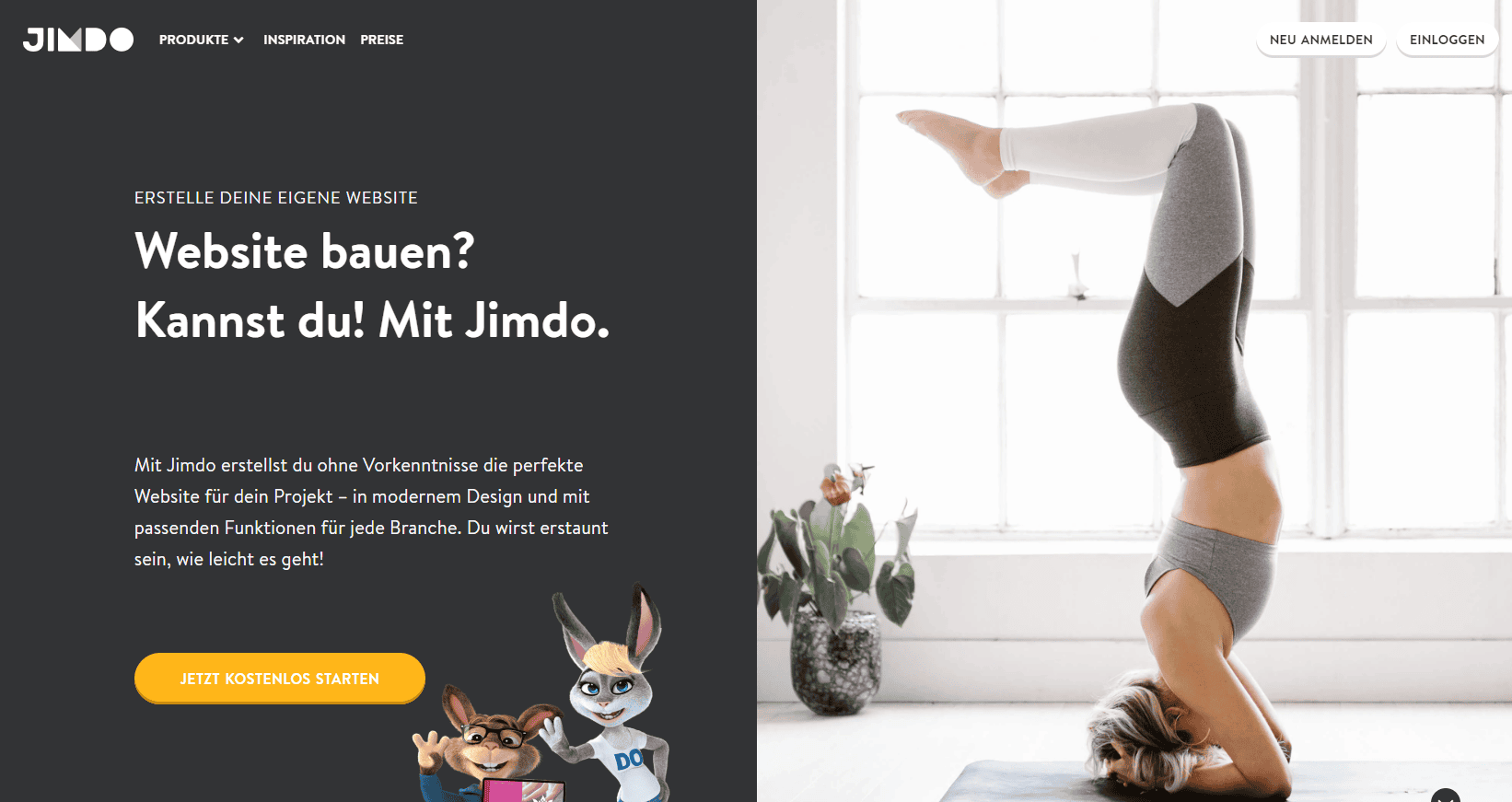 Regardless of which website kit you choose, your blog is usually also on the platform of the kit operator. So you don't have to worry about the technical hiccups, but it's not your platform. You almost always live for rent.
The current rental prices at Jimdo range from free over five euros per month to 15 euros per month - depending on which features you use.
So let's hope that your landlord doesn't raise the rents too much or do other nonsense.
The big plus of Jimdo and other modular solutions for blogs is their simplicity. You can get started with extremely little training time and create a nice blog. The design for your blog works primarily on the drag-and-drop principle.
Technically everything is kept quite simple. However, you have the option of retrofitting with additional options here. You can even build a real online shop with Jimdo.
Wix - Website Builder II as a blog platform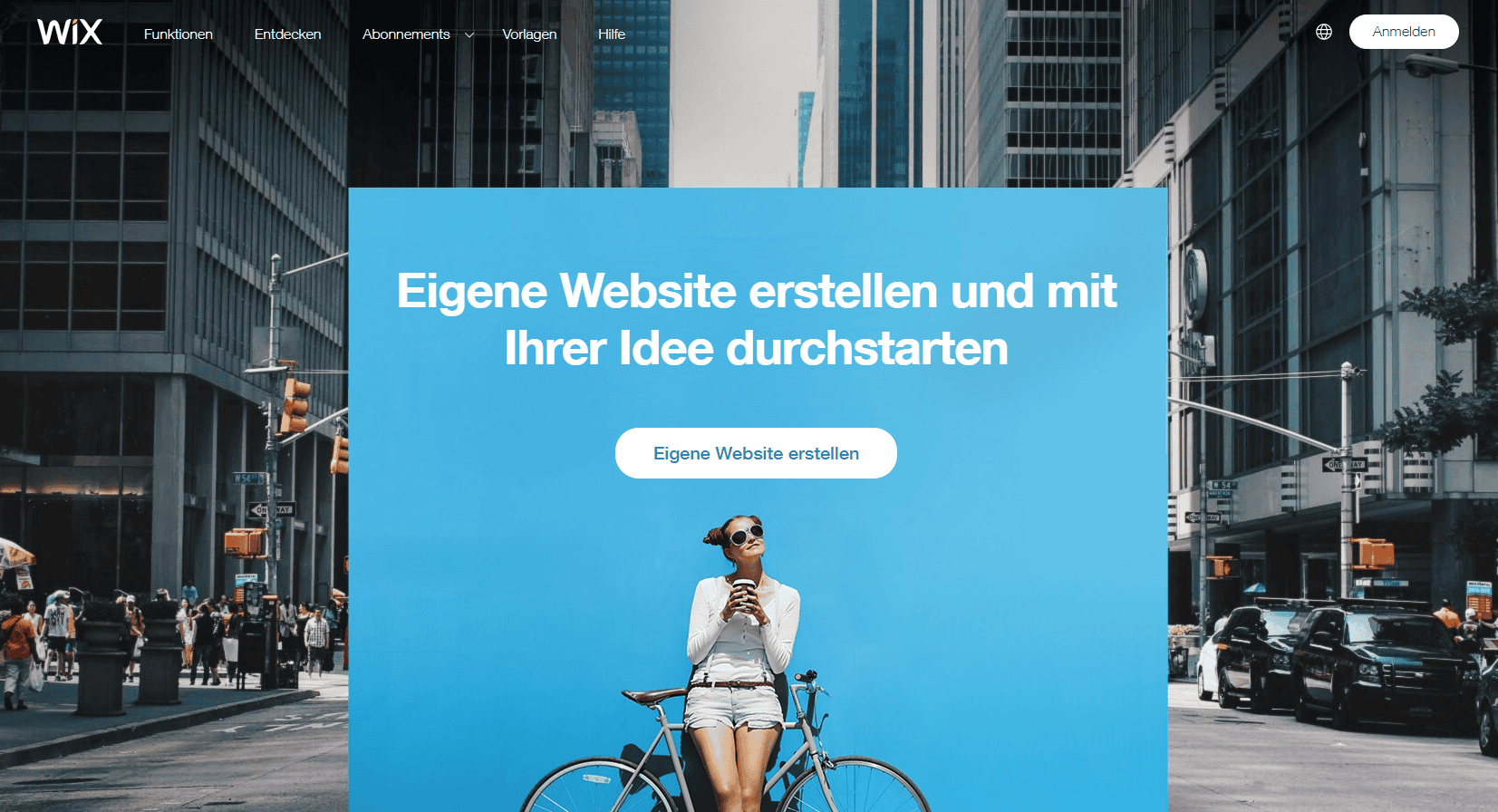 Like Jimdo, Wix is ​​one of the great homepage builders that you can use as a practical blog platform for rent.
In terms of costs, Wix starts with a free plan. This gives you basic functions and a Wix branding on the website. So this is more for a hobby start. The other tariffs are staggered upwards from 4.50 euros per month, but in my opinion it only becomes interesting for professional use at 12.50 euros per month for the unlimited tariff.
Wix is ​​also quite easy to use and offers a lot of freedom to customize the website design.
As a budding founder, you can initially only use the kit as a pure blog platform and then increase yourself to an online shop with integrated newsletter marketing.
Chimpify - the specialist for inbound marketing
Chimpify is a fairly new system from Germany. The platform of the busy Vladislav Melnik focuses on inbound marketing, which clearly appeals to professional users.
Chimpify is not just a blog platform, but offers a lot more under the hood.
In addition to the blog, you also have an email marketing tool in hand, for example, and can start a podcast. Chimpify also has a strong focus on SEO.
In terms of costs, Chimpify is rushing away from the other blog platforms - at least at first glance. You can get started with Chimpify for 49 euros a month.
The relatively high prices are justified by the large variety of tools that the platform contains. If you had to book them all individually somewhere, it would usually be more expensive.
In this respect, Chimpify is currently positioning itself as a platform for ambitious bloggers who want to use these tools as part of their inbound marketing.
Squarespace - focus on design and not that simple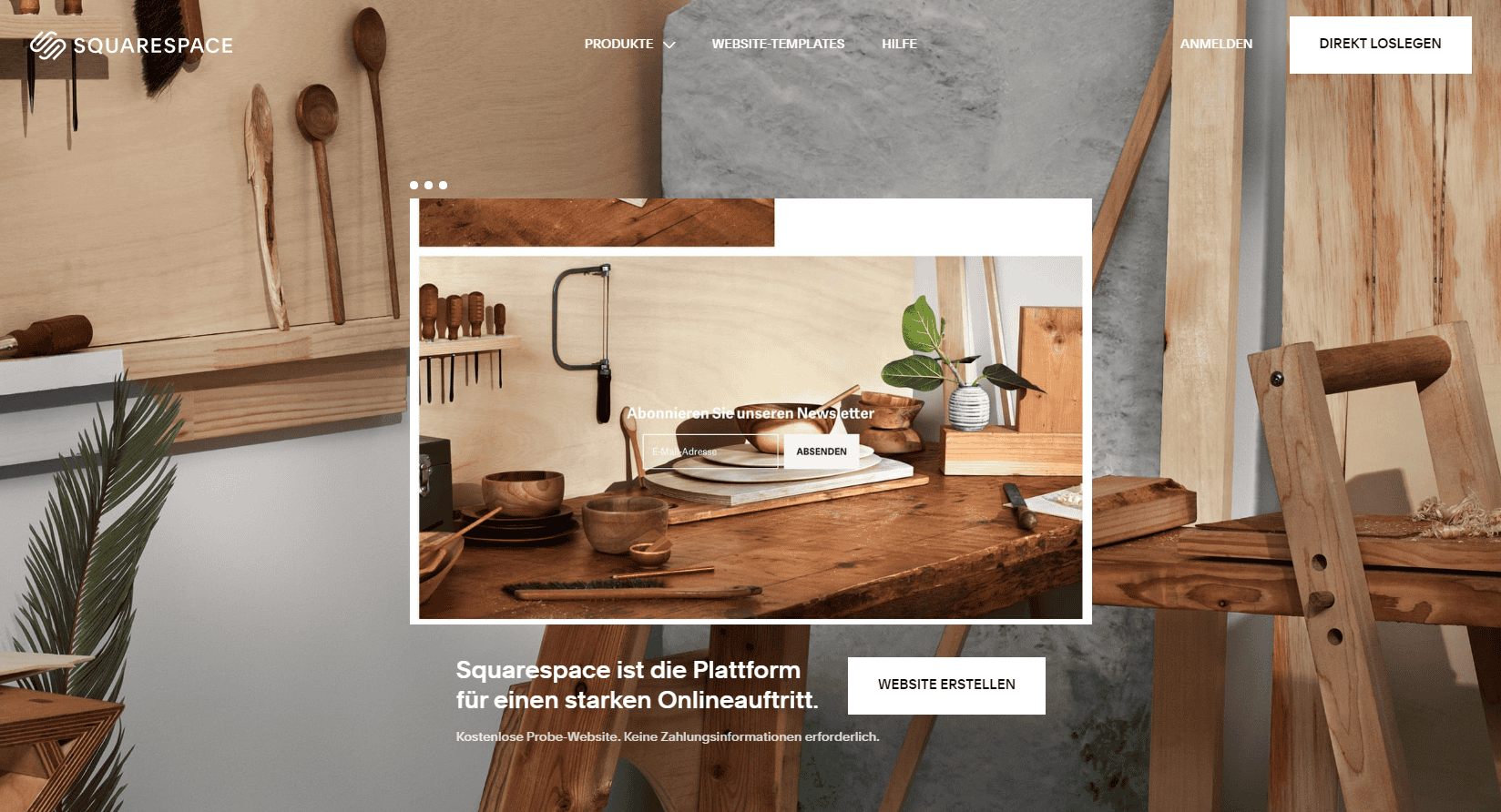 Squarespace has made a name for itself as a WordPress competitor in recent years. Unlike WordPress, the website and blog platform relies less on a strong and widely ramified ecosystem around the blog platform, and more clearly on design. Squarespace offers really good and varied design templates.
However, the whole thing is not available for free. The blog platform costs right from the start (from $ 12 a month). But you also get a protected platform with professional support.
Thus, the platform is primarily positioned for designers and other creatives with a certain claim who, in addition to their offer, want to showcase their portfolio above all. This works really well with Squarespace. However, this is definitely not as easy and intuitive as with the Jimdo and Wix construction sets.
Medium.com blogging on the social network
Medium is a completely different type of blog platform. You don't have to worry about technology and design. Because you generally write your articles in the Medium grid.
Advantage: minimalism, the absolute simplicity.

Editor on blog platform Medium - it couldn't be easier.
As a blogger, you don't have to pay any money.
However, you don't actually run your own blog here, but write articles on a social network. However, your articles are assigned to your profile, which readers can follow.
You don't have to worry about your own domain. The domain is practically your medium profile.
In my opinion, Medium.com is particularly suitable for bloggers who have absolutely no desire to mess with design and technology, and for sporadic writers. So if you just have an idea for an article, then you can quickly get it out on Medium.com for free.
In addition, Medium.com could also be an additional marketing channel for bloggers who are mainly based on one of the other blog platforms.
/ 3 comments / by Thorsten
Keywords:
wordpress blog
Share this article