Should Indonesia sell Kalimantan to Malaysia
Destruction of the rainforest in Indonesia
The Indonesian government has set itself the goal of advancing the country economically: with wood and wood products, palm oil, pulp and paper, coal, copper, bauxite, gold, tin and other mineral resources - most of it is exported, a lot to Europe. What Indonesia really benefits from is a question that has yet to be clarified. Experience from other countries shows that major economic projects mainly bring profits to foreign companies - the problems that arise from this remain in the country.
Many precious woods have been illegally felled in recent years and taken out of the country by the timber mafia. Species such as merbau or ironwood are already threatened with extinction. Although the Indonesian government has been doing a lot against illegal logging in recent years, it is still a major problem in many regions. The route of illegal timber often leads through Malaysia and China. From there it is then resold. In Kalimantan, the Indonesian name for the island of Borneo, the military often acts as a helper when illegally felled timber is to be moved to Malaysia. The military work hand in hand with the palm oil companies and corrupt local politicians and intimidate the local population when they defend themselves against the destruction of their forests.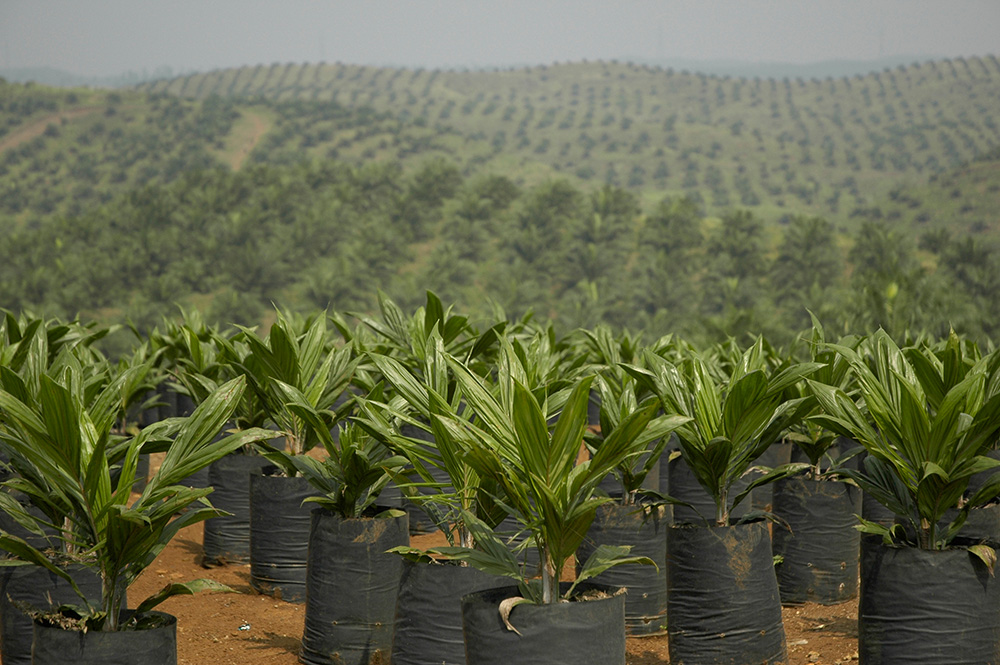 But there is not only the practice of cutting down individual valuable pieces of wood, but also that of so-called "forest conversion". The whole forest is felled and burned and converted into plantations with oil palms and fast-growing tree species such as acacia or eucalyptus. This is then used to produce palm oil, paper and cellulose, most of which is for export. In the meantime, the legal conversion of forests has also become a problem. In Indonesia, the destruction has been largely legalized. And the madness has a method: By recognizing plantations as forests in so-called REDD mechanisms and the associated receipt of CO2 certificates for their construction. REDD (Reducing Emissions from Deforestation and Degradation) is actually an instrument to protect our climate and to prevent deforestation and degradation of forests.