How much do salespeople earn
The salary as a sales representative
Gross salary as a sales representative
job
Sales representative
Monthly gross salary
3.062,52€
Annual gross salary
36.750,30€
How much net?
Do you earn enough as a sales rep?
Sales Rep - The Most Important Facts
At the sales staff The earning opportunities are very different and depend mainly on the activity.
In the field service, high salaries, especially on a freelance basis, are not uncommon.
On the other hand, there is the sales employee who does telephone acquisition and is not employed full-time in many companies.
In some industries it can salary be improved through commissions.
---
The salary of the sales rep
Often one works on the basis of a performance-related remuneration. Here an employee is paid a low basic salary plus commission. Accordingly, a sales employee with many sales deals also gets more money and can have an extreme influence on his income through his own performance.
Sales plays a major role in every industry and is carried out by specially trained employees. Young professionals usually do not earn more than 12,000 to 15,000 euros a year, while the sales representative with experience can earn 50,000 euros and more.
The food industry pays the lowest salary and salespeople in the IT industry, insurance or the financial market earn the best salespeople.
Salary varies in the federal states
The salary is lowest in the new federal states. Above all, Saxony and Thuringia reward sales very little.
Hesse and Baden-Württemberg, but also Hamburg, have a nose ahead in terms of salaries and already pay a sales employee a salary of up to 20,000 euros as a young professional. Likewise, commissions in West Germany are higher than they are possible for the same activity in East Germany.
Training to become a sales representative
A sales representative is a person who supports companies and companies in selling their own goods and services.
You could call him a salesman, but his tasks go far beyond mere sales: he is a consultant, a critic, an acquaintance, a confidante. Often a sales representative negotiates with important customers and bears a lot of responsibility in the process.
There is no special training for this job and there is no golden silver bullet to get a job. There are some criteria and every now and then a certain training is required. However, it is also possible for a career changer who has no commercial training but a lot of experience in advising customers to work as a sales representative.
When you talk about the type of training, you will quickly see that there are many different opinions here. Every interested party should think carefully about which educational path is the best for them.
A successful salesperson may well have enough professional experience to be directly active as a career changer in sales. A school leaver, on the other hand, should first opt ​​for an apprenticeship in sales or something similar and, with increasing experience, dare to enter the profession later.
In most cases, an apprenticeship that treated sales as a central element is the best option. An example would be the businessman, who is a good basis for a later career as a sales representative.
As a sales employee, you should have the following qualities:
good rhetoric
conviction
attention
empathy
Ability to quickly grasp and internalize new content
---
Further training for sales staff
The work in sales is much more than just selling and marketing, it is primarily a social process. But selling well is only half the battle, because a good sales representative must be perfectly familiar with their own product and the wishes and requirements of their customers.
Training over and over again is very important for every salesperson. After all, the market is constantly changing and with it the product to be sold. Furthermore, you can use such a training to optimize your own methods and learn new tricks from other sales employees.
Further training fulfills several purposes:
Refreshing old knowledge
Conveying new knowledge
Learning new skills
Deepening knowledge of the product
Often times, a salesperson can complete further training at the employer's expense. This means that the employee does not incur any private costs, as he is funded by the employer.
This can of course also look different for certain further training courses. If a sales employee decides to study or to further training that is not of interest to the boss, he of course has to bear the costs himself and carry out the training in his spare time.
Frequently asked questions about the salary of the sales rep
The advantages are obvious: after further training, you are always smarter and more familiar with what you have to offer. And since you are often remunerated according to performance, you should do it as a sales staff Make sure you know as many methods of interviewing as possible and your own product as well as possible. After all, an experienced salesperson can specifically influence and increase his own income in a positive way.
Furthermore, it is always good to be well versed in related areas and to be well informed about a new customer in advance. This can be extremely helpful in the sales pitch and also ensure a successful conclusion.
Sales are considered an industry with very high opportunities for advancement. Long-standing sales employees who are successful in acquisition and have good references can have an attractive career in sales and, for example, move up from in-house positions to field service with their own company car and top salary.
Find the right employer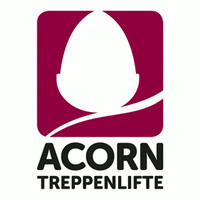 Commercial employee as sales employee / customer advisor (m / f / d) in customer service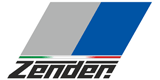 Sales representative / sales manager (f / m / d) automotive & medical products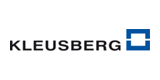 Sales representative for modular buildings (m / f / d)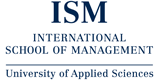 Sales representative and student advisory service (m / f / d) - dual studies
International School of Management (ISM)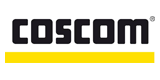 Sales representative in software project business (m / f / d)
Ebersberg, Munich, Stuttgart, Hamburg, Cologne, Mannheim, Berlin, Frankfurt, Düsseldorf, Leipzig, Peine, Dortmund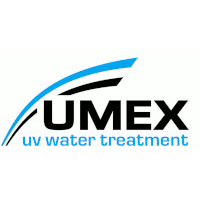 Sales representative / sales manager (m / f / d)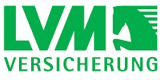 Sales representative (m / f / d)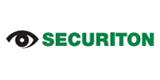 Sales employee (m / f / d) security technology
Securiton GmbH alarm and security systems
Hamburg, Wunstorf (Hanover)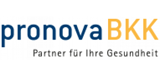 Sales representative for internal sales (m / f / d)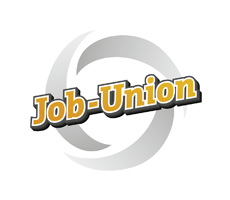 Sales representative B2B sales (m / f / d) telephone sales
| The top 5 highest paid occupations | Annual salary |
| --- | --- |
| Orthopedist | 130,470.08 euros |
| Chief physician | 104,812.21 euros |
| Plastic surgeon | 100,873.28 euros |
| Senior physician | 96,948.29 euros |
| Cardiologist | 90,286.88 euros |
---
Individual evidence
Federal Employment Agency: BERUFENET
Institute for labor market and occupational research: PROFESSIONS as reflected in the statistics
Vocational Institute for Vocational Training: Professions
Vocational Institute for Vocational Training: Collective training allowances
Exclusion of liability: Despite careful examination, we assume no liability for the completeness, correctness or topicality of the information presented here. No services will be assumed that are reserved for professionals in accordance with the StBerG and RBerG.