How do I take care of new customers
How you can win new customers and look after your existing customers with inbound marketing.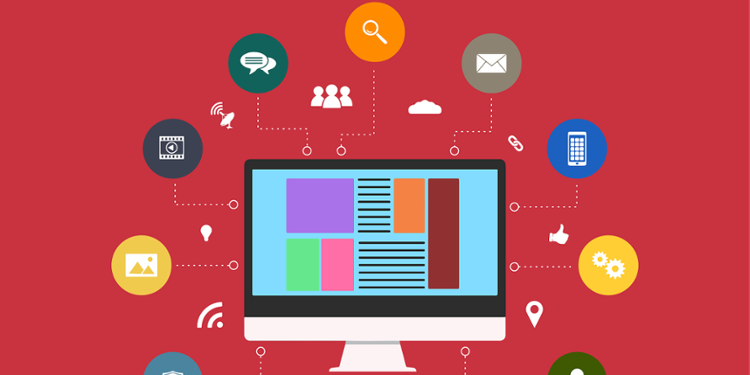 (Image source: Pixabay)
For a long time now, the focus has not been placed on the company and the customers scrambling for their offers, but the customer is king / queen. Due to the changed market situation, there is a need to make the services / products of one's own company attractive to buyers, more attractive than the competition. But in addition to the market situation, the purchasing behavior of consumers has also changed, which has serious effects on marketing.
My colleague Kerstin Wemheuer already has another articleNumbers, data & facts are listed that illustrate the changed purchasing behavior:
90% of B2B customers say they have already made a purchase decision when they find a company.
88% of all US consumers research online before making a purchase decision.
77% of B2B customers do not want to be approached by sales as long as they have not informed themselves.
Half of the consumer spends75% the entire buying process with research.
At least70% the customer journey has already run before the provider is contacted.
67% the customer journey is carried out online today.
On average, these customers consume10,4 Content (information material about the product or service) before making a decision.
These figures illustrate the changed buying behavior: Consumers research online to find out more and to make a purchase decision. Direct contact with the company takes place shortly before or only when the service / product is purchased. I.e. the importance of online marketing has increased significantly.
For us, too, the question arose of the "how" of lead generation, the acquisition of new customers, but also the care of our existing customers. Taking into account digitization and the changed purchasing behavior of our consumers, our answer is: Inbound marketing
What is inbound marketing and how does it fit in with the changed purchasing behavior of our customers?
Inbound marketing is all about attracting interested parties and potential customers to helpful services provided online by the company and drawing attention to your own service or product. Ideally, these will come to the company on their own, as they are offered added value in every phase of their purchasing process through strategically created content such as e-books and webinars, infographics or videos. More detailed information can be found in the article "INbound Marketing for Beginners - How you can successfully win new customers with inbound marketing."
In inbound and also content marketing, the changed buying behavior is addressed by companies using this methodology to offer potential customers the information they need for online research and for making a purchase decision. Various marketing measures are used for this.
Inbound marketing measures
Develop useful content for target customers as part of a content strategy



Because the complete research on the problem / need is carried out online, it is necessary that the consumers receive appropriate information in every phase they are in, i.e. the phases of the buyers / customer journey.

(You can find more information about the Buyers Journey here)

However, it is not only a matter of the content, but also to whom it is addressed, i.e. the target customer. In the "inbound marketing language", the buyer persona is used.

(You can find more information about the Buyer Persona here)
Generation of leads


With the inbound methodology, the central goal is lead generation, in order to convert the leads into customers in the best case scenario. Leads are generated when companies receive a prospect's contact information.
For example, a prospect wants to get in touch and thus fills out a corresponding form on the website or a landing page - the prospect becomes a lead.



Why are leads so important in inbound marketing?
You put the first concrete connection between the company and potential customers
Potential customers show serious interest
Similar content can be sent to potential customers in order to further develop the lead and turn it into a customer (lead nurturing)

(You can find more information about lead generation here)
Care of existing customers


The relationship between the company and the existing customers should not break after the purchase in inbound marketing. The point here is to continue to inform them with high-quality content, to draw attention to further solutions / products and to generate repeat purchases.
Search engine optimization (SEO)


Search engine optimization of the website is very relevant so that interested parties can find your page and consume the information there. SEO enables the website and its sub-pages to be displayed on the first page of the search engine and, at best, on the first ranks when relevant keywords are entered. The keywords that are searched for and for which you want to be found must be integrated on your own website.
Publication of content


For online research, consumers need content that is useful for them. As part of content marketing, strategically meaningful content is developed and made available to the consumer in various forms on the website:



Blog
A regularly filled blog with high-quality content helps your prospective customers to find out about their own problem / need.


Gated content
This is content, such as e-books, whitepapers, webinars, which are only made available to those interested who fill out this content via a form on a landing page and thus the required contact data, such as the e-mail address, provide. This methodology enables you to embarrass "leads".


So that the provided content is really of interest, a content marketing strategy should be developed, including the KAKADU principle get noticed.
Dissemination of the content


The communication of inbound marketing does not run exclusively via the website or the blog, because new customers must first be led to them. Social media marketing or the placement of Google ads via Google Adwords can be used for this:



Social networks
For example, blog articles or gated content can be published and advertised via social media channels such as Xing, LinkedIn, Facebook and Instagram.


Google Adwords
The content and services can also be advertised with the help of Google Ads.


Email Marketing
With regular newsletters or offering a blog subscription, you can provide your target customers with various types of content, such as blog articles or gated content.
Confidence building measures


The trust and opinion of others can influence purchase decisions. Since trust cannot be established through personal contact between the company and interested parties as it used to be, this must be done through the published content. For example, this can be done by listing references, seals or evaluations.
Automation of marketing processes


The automation of the marketing processes includes, in addition to the automation, the control and evaluation of the entire (inbound) marketing activities. This can be implemented with the help of marketing automation software. These systems record the user behavior of website visitors in order to create a corresponding user profile. On the basis of this profile, the visitor is given tailor-made information in different ways as part of lead management with the help of automated workflows.
Analyze activities


The analysis of activities is also very important in inbound marketing. This is the only way to recognize which measures are effective and which have to be optimized and changed.
The topics of lead generation, customer acquisition and customer care are still necessary in order to survive as a company. We have answered the "how" for ourselves and are passionate about inbound and content marketing. So that you can achieve your goals in the long term, answering the "how's" is essential. Now take the first step in inbound marketing and develop your ideal customer, or, to put it quite "inbound", your buyer persona.
Would you like to learn more about inbound marketing? Then we recommend these blog articles: