What is your favorite motivation on Monday
Fitness motivation
I already mentioned it on Instagram last week: I was out of action for a few weeks due to health issues when it came to sport. But now I feel better again and nothing stands in the way of the 2016 bikini figure. Or does it? Because even if I would say of myself that I am quite disciplined when it comes to exercise and healthy eating, I have a hard time getting started. As soon as I have found a routine again and see the first successes, this is a completely different game, then I look forward to my evening fitness class (or 30-40 minutes). But the way there is rocky and requires overcoming the stupid bastard.
Motivational sayings help me with this. I pin them all the time and everywhere. My phone is full, so is my Pinterest wall, and so are my screensavers. I feel inspired by these little sayings to get started, stick with it and keep going. Funny what a single saying can do: 10 more burpees if it already hurts, a faster step on the treadmill or simply that I don't fall on the sofa in the evening, but jump straight into my sportswear.
I often find great screensaver downloads at Move Nourish Believe and here is an overview of my favorite motivational sayings, which you can print out and pin. I hope they help you as well as me on your way to your bikini figure for the beach.
What are your favorite motivational sayings? Does this kind of motivation work for you too?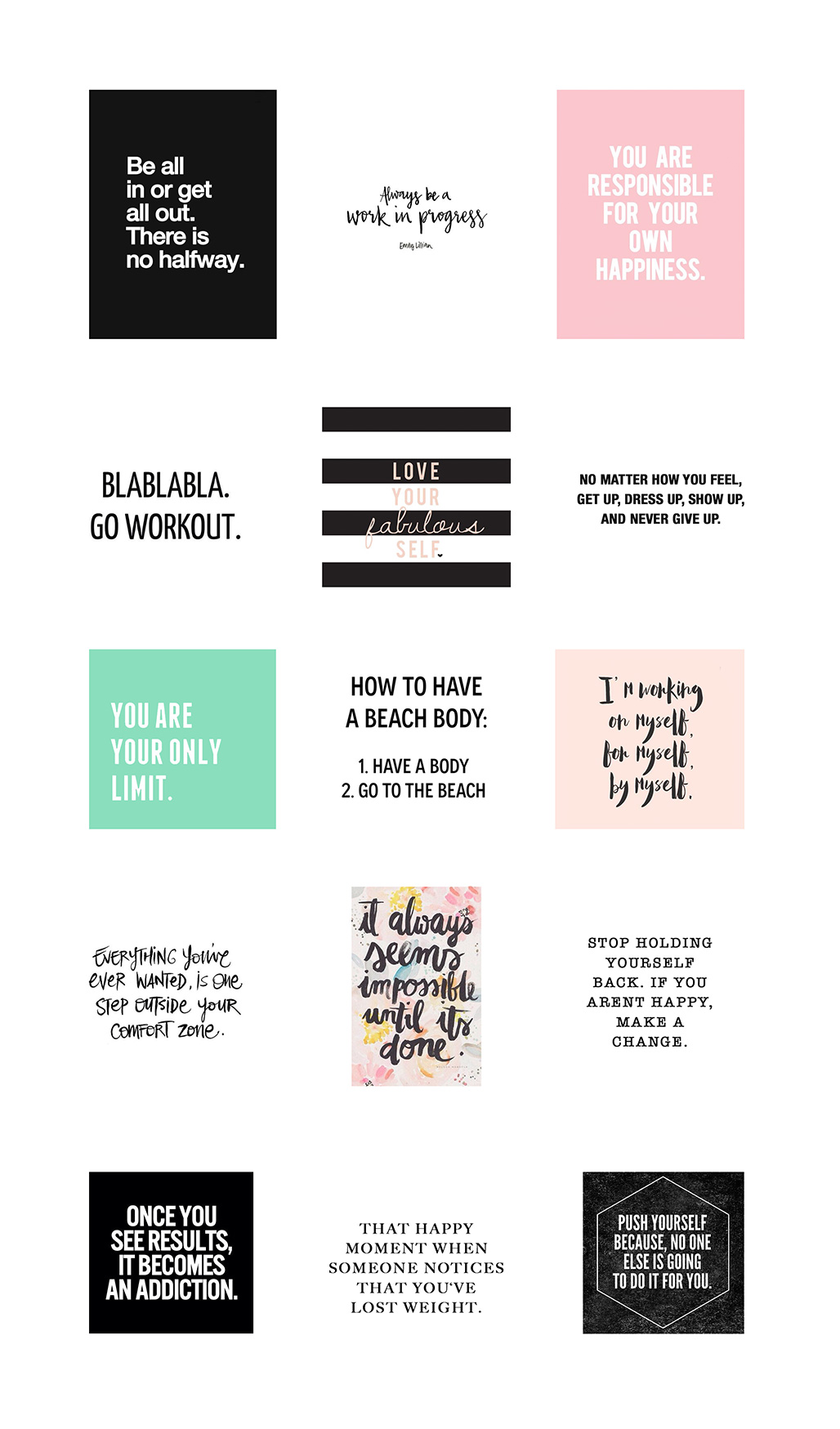 1
fitness