What are the Sectors in MBA Financing
MBA study real estate / real estate
Would you like to arm yourself for a (further) career in the real estate industry or in connection with real estate? With us you will find information on suitable MBA courses, both directly in the real estate sector, as well as on suitable further study options. And of course we provide a list of all universities and courses as well as detailed information on the course content. We also asked graduates for testimonials.
The Real estate is one of the largest and most important industries in Germany and unites around 20% of all companies and 10% of all employees in the German economy. The gross added value of the real estate industry in the broadest sense was around 434 billion euros in 2011. This corresponds to a share of around 20% of the total gross value added in Germany.
Lots of impressive numbers. Whatever they mean: The real estate industry is a big one Field of employment with numerous career opportunities. If you want to gain further qualifications after completing your first degree and, above all, want to build up know-how in the business aspects of the real estate industry, an MBA is well advised. Whether you opt for a Real Estate MBA or a not quite as specialized MBA, such as General Management, depends on your career aspirations.
Real Estate MBA: information, experience reports, courses of study
What you should know about studying
For prospective real estate managers there is more optionsto train with an MBA:
1.) MBA courses specializing in real estate
There are a handful of universities and academies in Germany that offer specialized real estate MBAs. Here, the students analyze and question real estate issues such as real estate management and real estate law. The proportion of real estate-specific course content is quite high, but less basic business administration knowledge is taught.
The curriculum includes subjects such as project development, real estate valuation, strategic real estate management, technical aspects of building or sustainable real estate development.
Advantage: Those who want to pursue a targeted career in the real estate industry are well advised to take these MBA courses, as they impart expert knowledge from the industry.
Disadvantage: Actually, an MBA should convey general business management knowledge. And for those who later reorient themselves professionally, a Real Estate MBA won't do that much.
2.) Generalistic MBA programs
An alternative are non-specialized MBAs, such as in general management. All areas of business administration are taught during the course of the course. This usually includes subjects such as marketing, human resources, economics, accounting, investment, controlling and corporate management.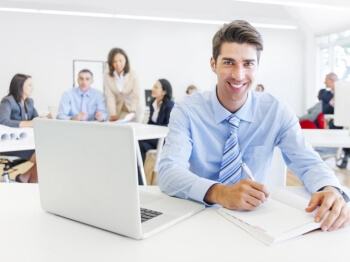 All Real Estate MBA programs are part-time offered.
For the part-time courses, it should be noted that some providers offer Put block lessons that also take a whole week can last. For example, the MBA International Real Estate Management at the Academy of Biberach University consists of 11 weeks of attendance in 5 blocks. These blocks take place from Monday noon to Saturday noon. For this you definitely need a time off from the employer or enough vacation days.
A real estate MBA is offered at the Campus of Finance of the Nürtingen University of Economics and Environment Weekend classes sets (on Fridays from 4 p.m. to 9 p.m. and all day on Saturdays), but also requires a few weeks of attendance. The course at the International Real Estate Business School (IREBS) at the University of Regensburg is structured in a similar way.
It is therefore important that you compare these face-to-face appointments precisely and match them with your own appointment calendar. Is it at all possible several weeks vacation to do to attend the lectures? Is the place of study near you so that you don't have to commute across the country? These are important questions when choosing an MBA degree.
Course of studies and duration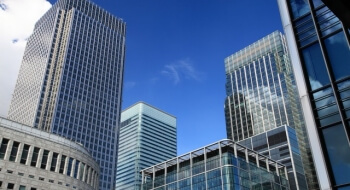 The MBA courses for the real estate industry usually last three or four semesters. In the case of a three-semester course, lessons usually only occur in the first two semesters; the third semester is reserved for the final thesis. In the case of a four-semester MBA, one semester more lectures is planned accordingly.
In order to be able to take up a real estate MBA, one needs a first university degree, e.g. Bachelor or Diploma. Furthermore, professional experience of at least a year demands. In some cases, you also have to bring proof of good English language and management skills (TOEFL or GMAT).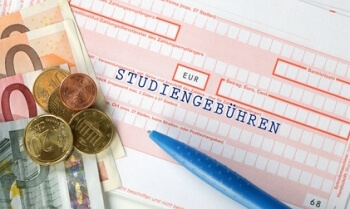 An MBA is always one high investment in your own education. We have put together some costs as examples:
After all, you can deduct the costs from tax.
Did you know that...
... the most expensive apartment in the world is currently in Monaco? The five-story penthouse in the Tour Odéon costs around 300 million euros and has its own water slide.
... the term "broker" comes from Low German and means something like "do business"?
... Warren Buffet still lives in the house he bought for around $ 31,500 in 1958?
We searched via Xing for graduates of an MBA in this field or for graduates who work in the real estate industry and asked them for a report. Since not every respondent wanted to be identified by name, we mostly only published their first names. But the answers are 100% authentic.
Sana, MBA Real Estate Management at the BBA - Academy of Real Estate Management

That's why I decided to do an MBA course:
"After completing my bachelor's degree, I had already considered joining a master's degree. But then I decided to first gather the necessary professional experience to understand the overall context of real estate industry practice - comparable to a 5,000-piece 3D Puzzle - better to understand.

After five years on the job in asset management, it was time for me to take a step towards personal and professional development. I've always enjoyed learning new things and wanted to take on a new personal and spiritual challenge. In addition, the demands of employers have increased due to the professionalization of the industry and a master's degree is increasingly required. "

The MBA was / was not worth it for me because ...
"My expectations included a further development of my personal and professional skills. In my previous professional experience, for example, I have often dealt with individual issues in various areas - e.g. dealing with trade tax damage in connection with company law, the balance sheet effects of individual tenant conversions or project developments. I just wanted to understand the overall context better in order to be able to make decisions in a more structured way - taking into account all related aspects.

In addition, working in and leading interdisciplinary teams also plays an important role in the area in which I work. Through my studies, I wanted to improve my management and leadership skills in addition to technical knowledge in order to be able to lead project teams with the individual team members more efficiently. Overall, individual further training naturally also plays an important role in taking a step forward in career planning.

In retrospect, my expectations of the course were fully met. The technical content was conveyed very professionally and clearly by the professors and lecturers, and management skills were really improved through subjects such as rhetoric or leadership. "

For whom is this course recommended and who would you advise against?
"I would recommend the course to those who already have a certain amount of professional experience (at least 2 - 3 years) in order to better understand and understand the content. Of course, there should also be a desire to grow into the management level. As an MBA, you are more Generalist as specialist. Those who would rather specialize (for example on financing) should perhaps do a "normal" master's degree. "

Felix, MBA Management and Real Estate at the HfWU Nürtingen

That's why I decided to do an MBA course:
"During my bachelor's degree, it was already clear to me that a master's should follow, but only after my first professional experience. Since you got used to making money so well, the only option for me was a dual study and after many discussions with me It was then finally clear to friends, family, colleagues and superiors that it would boil down to an MBA. "

The MBA was / was not worth it for me because ...
"Since I haven't finished my studies yet, I can't give you an exact answer to this question, but the network of new contacts (lecturers, professors and fellow students) alone has definitely paid off. I was also able to use many theoretical methods / applications I can already use it successfully in my professional life.

The biggest advantage, however, are the fellow students. If, for example, there are important decisions or you have questions about a task from your job, you now have several contact points to get a well-founded and honest opinion. Above all, the field of MBA participants is often very diverse, which enables different perspectives and can also be of great help. "

For whom is this course recommended and who would you advise against?
"I can recommend an MBA to anyone who has ambitious career aspirations and wants to set up a" generalist "position. I cannot recommend the MBA to those who want to specialize in one subject (especially technical), as the MBA covers a lot of fields and sometimes only touches them marginally. "

Peter, MBA Real Estate Management at the Academy of HS Biberach

That's why I decided to do an MBA course:
"For me personally, only the MBA was interesting and not an MSC or real estate economist, etc. This is due to the high, also international, degree of recognition and the reputation of the MBA, which is considered the premier class before the doctorate and enjoys very high recognition as an academic degree.

It was also important to me that the course fulfills certain criteria with regard to accreditation, in particular with regard to RICS. The selection of the lecturers was also of great importance, in particular the reputation and anchoring of the lecturers in the industry is important, since the practical relevance must be given. "

The MBA was / was not worth it for me because ...
"The MBA was definitely worthwhile because I (re) learned a lot of new things as well as what I already knew. The high practical relevance to the subject of" real estate "was the most important component.

In addition, I was able to develop professionally and was able to significantly increase my personal "market value" - both internally and externally - especially in comparison to potential applicants who did little or no recognized studies. The establishment of many new contacts as well as the expansion and deepening of the network are an important building block in the industry. "

For whom is this course recommended and who would you advise against?
"Anyone who wants to develop further and is aiming for a recognized academic degree. Whether it is just about deepening one's own knowledge or intending to change - further training is rarely advisable. The time and leisure for the course should be carefully considered It can quickly happen that an overload arises. You should be clear about this in advance and discuss this with the employer. "
Read many more testimonials
12 Real Estate / Immobilien MBA courses
all results
Development after graduation
The Master of Business Administration is a degree that was designed to train technicians or other specialists who do not come from the business sector. prepare for a leadership role. The MBA is therefore primarily aimed at people with professional experience who have additional Management skills want to acquire.
There are now also MBA courses that deepen the management skills of a particular industry (e.g. real estate / real estate) and can also be taken with a first degree in business administration.
The MBA is not just a career turbo for people with a standard profile: the business graduate goes in at the front, the investment banker or consultant comes out at the back. The course allows you to reinvent yourself. And actually to get well-paid jobs in areas that you would otherwise never have dreamed of. Or do something completely different - for your own account.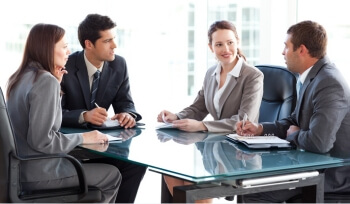 So if you go through the MBA with the sole aim of improving your salary, you have it wrong motivation. This is also shown by the experience reports from real estate managers. Of course personal development and salary increases depend on each other. "You won't get promoted to top management just through the MBA. But if you do a good job and then, for example with a real estate MBA, can still prove the appropriate academic title, you will certainly be ahead of other colleagues, "says Christian Martzel, study advisor from Cologne.
The MBA unfolds its value on best for large companies, e.g. at globally operating real estate groups, such as the brokerage house Jones Lang LaSalle from England. The 100-strong occupation of the Berlin office consists almost exclusively of academics. Subjects such as economics, business administration and mathematics are most frequently represented. "Investors are becoming more and more international, negotiations are taking place at the highest level," says Rüdiger Thräne, head of the capital city branch. Significant transactions simply require special expertise. Getting the right people is getting harder and harder. "Good applicants with a Real Estate MBA fit the profile perfectly!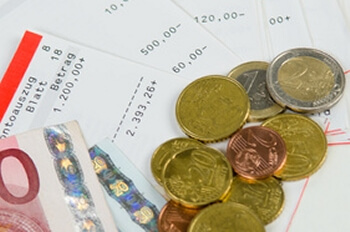 An accurate determination of the salary is impossible. But we're getting closer: According to the latest survey by the specialist magazine "Die Immobilienwirtschaft", skilled workers in the real estate industry earned around 50,000 euros per year in 2011, Managers on average even 109,000 euros. In addition, many receive a company car, in larger companies almost 27 percent of the skilled workers and a good 74 percent of the managers.
This roughly coincides with an analysis by the Experteer career platform. She gives that Average salaries, which were awarded in 2014 in the field of construction and real estate, with around 74,500 euros at. It should be noted that Experteer specializes in the placement of top employees. You won't find any student employees there any more than hotel specialists or clerks. But they don't play in the league of real estate MBA graduates either.
Was this text helpful to you?
3,96/ 5 (Votes: 23)