Are your messages activated?
How To: Enable Expired WhatsApp Messages
Sometimes there are messages or pictures that you want to send but don't want to save permanently. This is exactly why there are now expiring WhatsApp messages. In "How to" we explain how they work and how you can activate them.
The feeling of privacy is important for more and more users. They no longer want to share their experiences with their own friends on a permanent basis, but rather let them briefly participate in their lives. This underlines the enormous success of the stories.
This is how expiring WhatsApp messages work
WhatsApp is now jumping on this trend. Expiring WhatsApp messages automatically disappear from the chat history after seven days. The prerequisite for this, however, is that you have activated the corresponding function in the corresponding chat.
It is very important: Expiring WhatsApp messages do not disappear completely. For example, it is possible that the message or image you sent has already been forwarded to other people by the recipient.
Expiring WhatsApp messages are also retained if they have been mentioned in a quote, a screenshot or a photo has been taken or a WhatsApp backup has been created.
How to activate expiring WhatsApp messages
That means: Before you send intimate messages or even photos, you should be aware that there is definitely the possibility that the content will still be available after a week. Therefore, you should completely trust the recipient.
If you have decided to do so, you can easily activate the running messages for each chat individually. As soon as the function is activated, no messages are saved permanently. In "How to" we explain how to activate the feature.
In the first step you open WhatsApp on your smartphone.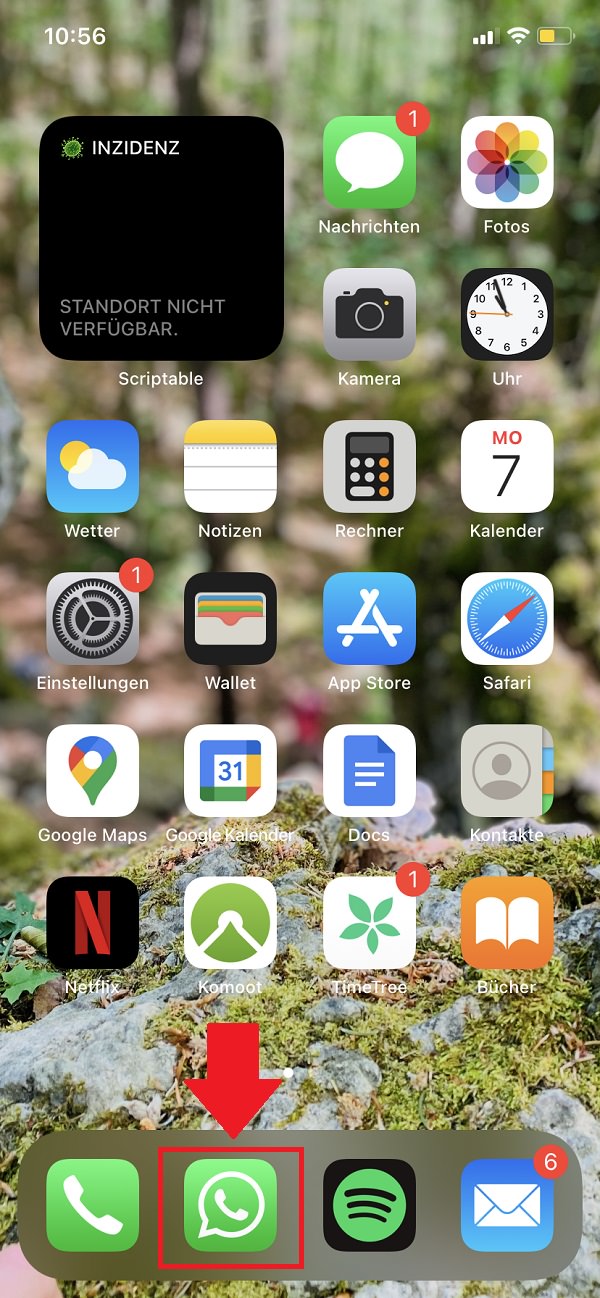 How to activate the running WhatsApp messages. Step 1.
You can go back and forth with the arrows under the heading.