Why data literacy is important even in school
While the teaching of data literacy is receiving more and more attention at universities, there are serious deficits in teaching it in schools. In their recently published study, Andreas Grillenberger and Ralf Romeike from the FU Berlin examine the status of data literacy communication in teacher training for the HFD. Here the first author gives an insight into the results. By the way: If you are generally interested in data literacy, we recommend our dossier on the subject!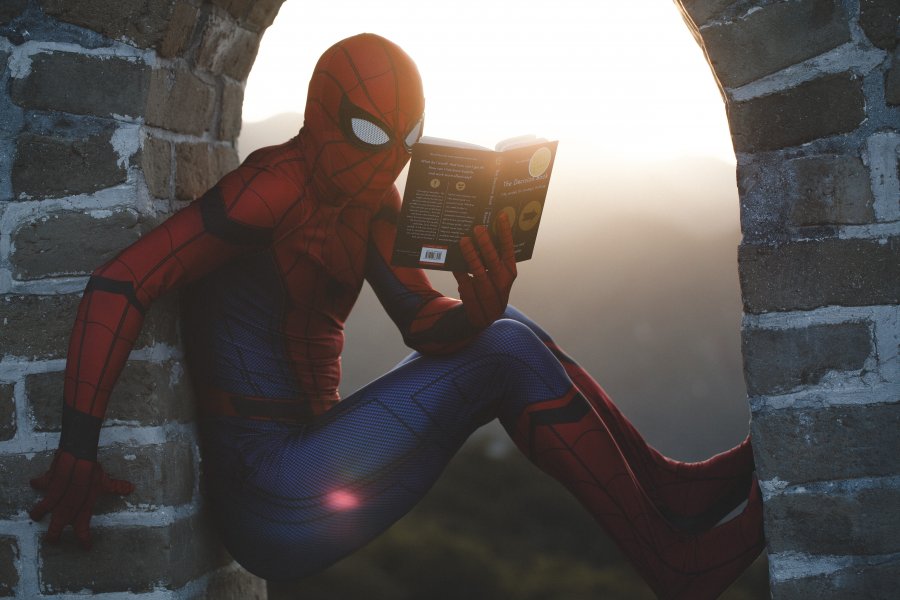 Being able to read data is not a superpower. Image: [https://unsplash.com/photos/o4c2zoVhjSw Raj Eiamworakul] Supermarkets recognize whether they are pregnant based on purchases made by their customers, electricity providers know which devices we use when and fitness trackers reveal our daily routes: We are producing today continuously large amounts of data, which - mostly by others - are processed in order to obtain exciting, new and often commercially usable information from the data. In the meantime it is no longer a secret: With the increasing possibilities for recording, storing and processing large amounts of data (keyword big data), diverse ethical and social questions are associated that affect everyone and the answers to which can no longer be left to individuals. At the same time, in the context of open data, there are many new opportunities not only to contribute to this development as a data producer, but also to benefit from the extensive and, in some cases, freely available data.
In order to master these challenges and to be able to deal confidently and confidently with data, basic data literacy is now considered necessary. It should go without saying that promoting data skills at an early stage makes sense even in school age, since today everyone produces and interprets data at an early age and makes a variety of decisions in relation to data, so that the corresponding challenges are not limited to the adult world.
Data literacy in school education: in short supply
While different approaches to the promotion of data skills already exist at various universities, which are aimed at all students in a broad way, it has to be stated so far for school education that there are serious deficits with regard to the promotion of sovereignty in handling data. It is therefore essential to promote data literacy not only with a focus on universities, but also in general schools. Since the basic and advanced training of teachers who are supposed to promote these competencies as multipliers at the school is central to this, the initial situation for projects on data competence development in teacher training was examined in the study we carried out for the University Forum Digitization to contribute to the conception of pilot projects in this area. To this end, three areas in particular were addressed:
Cross-university concepts for data competence development were researched and characterized, especially with a focus on teacher training
Existing cross-university structures and actor constellations in the area under consideration were identified
various subjects were examined with regard to their curricular and organizational suitability for pilot projects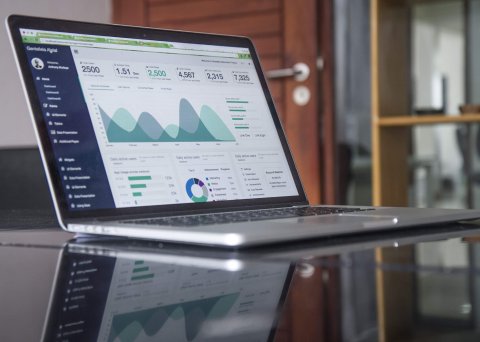 Data literacy: Understand the risks and use the potential. Image: [https://unsplash.com/photos/hpjSkU2UYSU Carlos Muza] With regard to the concepts of data competence development in the field of teacher training, it can be stated that there are hardly any approaches that explicitly address them. In individual cross-university and interdisciplinary projects, this is taken into account (e.g. in the data reading and learning project on the Göttingen Campus), although interdisciplinary requirements are usually addressed, but not the additional challenges that future teachers will face. Nevertheless, the various approaches to promoting data literacy at universities already provide a valuable foundation for teacher training projects: In particular, these projects create various structures that can also be used in pilot projects in teacher training, such as competence centers in this one Area, existing basic courses or opportunities for curricular localization.
Despite the minor importance of these competencies in teacher training to date, the need to promote data literacy, including among teachers, is undisputed among all actors involved: For example, in all federal states, objectives, for example in the context of digitization strategies, can be identified that are within the framework of digital education also take data competencies into account - at least implicitly - and, in some cases, explicitly emphasize the training and further education of teachers in this area. While these digitization strategies depend on the federal state and are therefore very different, with the KMK strategy "Education in the digital world" there is also a national framework for addressing digital skills and the data skills included, which, however, only takes them into account to a limited extent. Despite different approaches to the implementation of this strategy in the federal states, a curricular localization of these competencies is hardly recognizable up to now.
Clarify the relevance of data literacy through application subjects
Since data competencies can and should not only be viewed from the point of view of computer science - after all, the new, comprehensive options for data analysis and processing also go hand in hand with changes in all subjects - the study also looked at other subjects. These can enrich pilot projects, for example, by including them in order to contextualize data competencies and thus clarify their meaning. As expected, mathematics and computer science in particular, which can be regarded as basic subjects for data skills, show a particularly high affinity for data and therefore already have experience and preliminary work in this area. But also in the other subjects considered (physics, languages, history and sport) certain differently pronounced data references can be recognized, which reveal a potential for the promotion of basic data literacy skills.
Based on the research results, various recommendations were derived with regard to the format and the subjects involved in data literacy projects in teacher training, including:
In addition to computer science, which is indispensable as a basic subject, at least one application subject with the clearest possible previous experience and data references should be included centrally in pilot projects. But other subjects should also be considered and taken into account, for example by setting up an additional working group.
Existing regional and supraregional structures, such as data science competence centers, should be included in order to access their know-how and ideally to establish central contact persons for teachers as well.
In order to ensure that the experience can be transferred to other federal states, it makes sense to use the set of digital competencies adopted by the KMK for all federal states, which can be designed with regard to data competencies.
In summary, the need for data literacy competencies in the field of teacher training reveals a high potential for projects that are intended to enable teachers not only to deal with data in a well-founded and confident manner, but also to pass the relevant content on as multipliers to future generations and to pass on corresponding competencies to promote in the classroom. In order to promote a high degree of sovereignty in handling data in the future and to enable large parts of society to deal adequately and consciously with data, teacher training in this area is a challenge that must be tackled as quickly as possible in order to meet the challenges of our Time to enable appropriate schooling.