Why was the Vietnam War so frightening
Minutes of May 68 in Paris: A moment of departure
They protested against the Vietnam War and wanted the universities to be better organized. That was Paris May from the point of view of a demonstrator.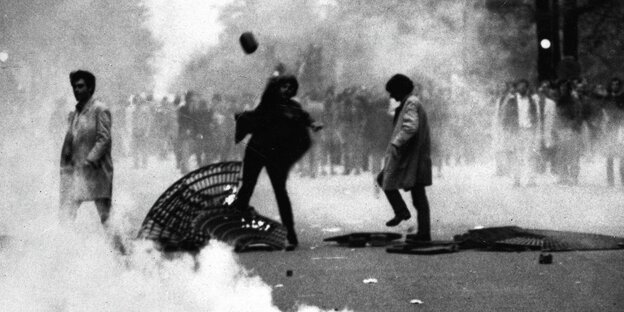 The militants among the students sometimes threw chairs - or stones Photo: ap
What remains for me from 1968? Our protest gave me the opportunity to speak up and stand up for women's and human rights.
It didn't start in May '68, but in 1967. I was enrolled in the Faculty of Linguistics at the Sorbonne and was active in the student union Unef, where we had been demonstrating for months against the Vietnam War and campaigning for an improvement in the study situation.
On May 3, 1968, the first riots broke out in the Latin Quarter of Paris. We distributed leaflets in solidarity with workers across France and protested the arrest of some students a few days earlier. Some of the more militant groups threw chairs.
The situation between the police and the demonstrators worsened in the days that followed - until the students simply refused to leave on May 10th. They began to tear apart the sidewalk on Rue Gay-Lussac and put up a barricade. There was this great sense of community, this enthusiasm among the students. At the same time, it was scary because the police weren't far away - and they used tear gas extensively. When we broke up in the early morning of May 11th and got on the subway, our eyes were very reddened.
The people on the way to work looked at us almost jealously. They also wanted to demonstrate. So many did that on May 13th: a march of almost a million people ran through Paris.