Who is the best psychologist in Karachi
Pakistan: Advice for traumatized journalists
Journalists in Pakistan often suffer from stress and emotional problems because of their work. But they rarely receive psychological counseling because of this. The centers in Karachi, run by the Center for Excellence in Journalism, and in Quetta, run by the non-governmental organization Individualland, offer journalists free professional advice. The partner organizations also educate media houses about trauma and how important it is to prepare journalists for conflict-laden experiences.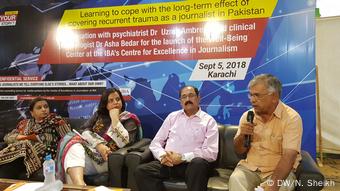 The Well-Being Center's motto: Dealing with the long-term effects of trauma that journalists in Pakistan often experience at work.
DW Akademie spoke to Dr. Asha Bedar, the Clinical Psychologist at the Karachi Center, and Mahim Maher, Journalist and Project Manager at the Karachi Center, to learn more about their work.
DW Akademie: What kind of traumatic situations do journalists encounter in Pakistan?
Mahim Maher: I spent 18 years in the newsroom and found that psychological trauma and chronic stress are common problems that cannot be identified as clearly as cases of physical trauma. The extreme pressure in an environment where you don't know who is being offended by what you say, write, or tweet is a special type of chronic stress. Threats or the fear of being threatened oneself have psychological effects on journalists.
Dr. Asha Bedar: Work-related traumatic situations that my clients have reported include violence, terrorism and child sexual abuse, including rape. Some also face threats, intimidation and physical violence as a direct result of the sensitive issues they have dealt with. Journalists' work, performance and general wellbeing are also influenced by factors such as deadlines, working hours, low or late salaries, high competitive pressures and constant preoccupation with the news. While some reporters suffered physical injuries in the workplace, for most the effects have been largely emotional - anxiety, insomnia, flashbacks, low self-esteem, difficulties in relationships, or substance abuse.
Are there certain groups of journalists who are particularly at risk?
Mower: Young, new journalists are vulnerable because they don't know the terrain we are in and don't know where the red lines are. They do not train editors and older colleagues often do not prepare them properly or do not accompany them. The young journalists I know rub themselves off on what has to be reported and can put themselves in danger. Other vulnerable groups include outside TV reporters, district correspondents in rural areas who are often at the mercy of influential landowners with great power within the police force, and journalists from minority groups.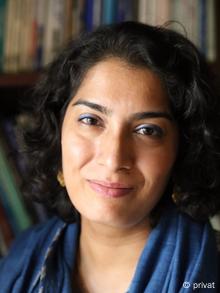 Mahim Maher is a journalist and project manager at the Karachi Center.
Need: For me, the most vulnerable journalists are reporters who have been on the scene for acts of violence, or those who deal with specific abuses such as child abuse or murder and who are in contact with families. Women often experience another type of vulnerability to sexual harassment and discrimination in the workplace.
To what extent are journalists in Pakistan prepared for potentially traumatizing situations?
Mower: I would say no one really prepares them for it. Our overall understanding of trauma is rather poor. I've had reporters who overestimated themselves, putting themselves at great risk, and years later wondered how naive they were. We all know that we got blindly into situations because we just didn't know any better.
How do you conduct your counseling sessions?
Mower: The Well-being Center of the Center for Excellence in Journalism in Karachi is located on the large campus of the Institute of Business Administration. The clients receive one-hour consultations with our psychologist and come once a week - for as long as they need. We also have a psychiatrist if they need prescription drugs.
Need: My approach is largely client-oriented. The pace and direction of the session are primarily determined by the client. My main job is to listen, ask questions from time to time, and help clients deal with their difficulties. We discuss coping strategies and I support them in practicing healthy and effective ways of coping in terms of psyche and behavior.
How have journalists and media professionals reacted to the trauma centers?
Need: There was a very good response in terms of acceptance and demand. However, some logistical problems around the location still need to be resolved.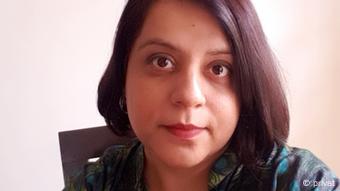 The clinical psychologist Dr. Asha Bedar looks after the clients.
They also visit media houses and offer "awareness sessions" for executives. Why is it necessary?
Need: Mental health remains one of the least understood and most stigmatized issues in the Pakistani health sector. These visits help break the taboo by providing information about mental health and counseling. They also make our trauma center better known.
Mower: We need to get our message across to the newsrooms because it is important that journalists feel comfortable when contacting us. We also need to make sure that media workers outside of the editorial office - for example, broadcast van drivers and cameramen - know that they can get help too. It has been shown that when I, as a senior journalist, tell my personal story about depression, everyone else realizes that it's okay to have problems.
What should all editors-in-chief, managers and media owners know about the mental health problems journalistic work in Pakistan can cause?
Need: It is important to convey that employees need protection from psychological and emotional distress. Untreated mental illness can affect work relationships and productivity. Journalists can be supported by systems that enable emotional security and well-being, such as counseling services, self-help groups, quiet areas or shared work. This is a small investment compared to the cost of untreated mental illness.
How can media houses protect their journalists?
Mower: Media houses do not protect their journalists and are not always interested in doing so. In their eyes, journalists are a dime a dozen. If media companies cannot protect their journalists, they should at least be able to do so themselves. The media houses should at least provide the right equipment, have standard processes for risky out-of-home work and pay on time, as all of these are major stress factors.
What are the prospects for your center?
Need: We hope to continue the project in the next year and beyond. We are also planning to develop audiovisual information materials for journalists.