What are the dangers of being homeless
Homeless people explain the problems that summer causes them
The smell of sweat of a Bavarian high school mixes with the rushed student and bored-looking retail salesman. Damp bodies press against each other at 30 degrees on the S-Bahn, dogs pant loudly. The morning shower was only an hour ago - the deodorant "with a 24-hour feeling of freshness" lasts less than 24 minutes. While some are now posting complacent stories on Instagram, other people have been waiting patiently for hours in the already blazing morning sun in front of the hygiene center at the zoological garden. They're waiting to go to the bathroom, to scrub their limbs and face.
What people with an income and a permanent address only know from festivals, homeless people experience every day. In summer none of them run the risk of freezing to death on the street, but for most of them it is an everyday struggle to satisfy the simplest basic needs. The station mission's hygiene center is one of the few places where the homeless can take a shower free of charge in summer.
We asked Berlin's homeless people and those who help them every day what other problems the sun, heat and fellow human beings cause them.
When we meet Patrick, he is waiting to be able to take a shower. The 23-year-old is homeless and has been on the street for years. Patrick is dressed unusually thick for 30 degrees.
VICE:Why do you carry so many things with you in the heat?
Patrick: If I don't have everything with me, the things are gone. There is more stealing in the summer because there are more people on the street. A few days ago I woke up in the middle of the night and noticed that someone had stolen my hand splint while I was sleeping. I wore it because my finger was broken.
But why are you wearing your jacket and long pants?
I am currently having problems with my sun allergy again, which is why I am wearing my jacket. [He shows his open wounds on his arms and hands.] Nevertheless, I prefer to sleep outside than in the accommodations, whether in summer or winter: it's never great there.
The nurse Sylvia Muhieddine is a volunteer at the Berlin homeless support:
"Since most of the emergency shelters in Berlin are closed outside of winter, they are not only deprived of their place to sleep, but also the opportunity to satisfy their most primitive needs. In Berlin, however, nobody has to starve or thirst. There is enough drinking water and food The greater difficulty is the body care. Deodorant, shower gel, sun cream: Products that satisfy our daily drugstore cravings are not a matter of course for the homeless and help them immensely. But in summer the donations decrease. Basics such as light clothes are now needed. Often That's why the homeless walk around in their coats even in the high temperatures. For some, they're the only thing they have. "
---
Also on VICE: The motivation to go to school every day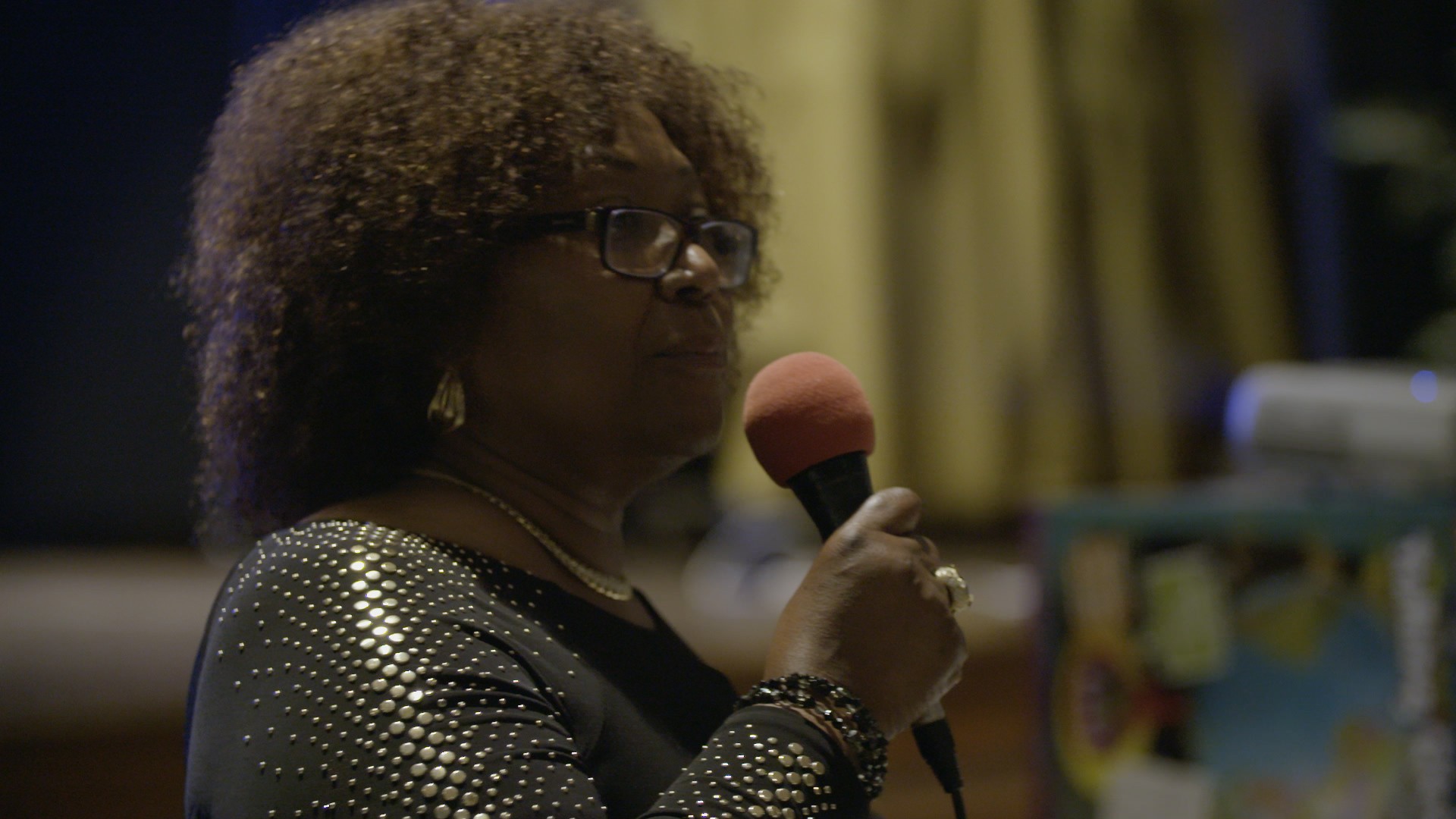 ---
Anja comes to the mission almost every day. Here she is an old friend, not only among the staff of the mission, but also among the homeless: she ran away from home when she was eleven.
VICE: What problems do you have in summer?
Anja: In summer it is more difficult to find a place to sleep as the public order office chases us out of the parks and off the street. I sleep with my friend in the zoo - at least we are warned if the public order office shows up early in the morning at the sleeping places. After we get up, we hide our things, otherwise they will be stolen. Another problem is the summer rain, sometimes things get soaking wet. But where should we put them to dry?
What would help you in the summer?
Some light clothes. I don't have enough of that. Also, a coke would be nice. But actually I'm quite satisfied.
According to different estimates, there are 40,000 homeless people in Berlin, and 4,000 to 6,000 are homeless. There are 1,100 beds for them, but only from November to March, in summer their number drops to 150. Regina Kneiding, the spokeswoman for the Senate Department for Integration, Labor and Social Affairs:
"We want to reduce the number of homeless and homeless people and adapt the offers of help more closely to individual needs. The number of sleeping possibilities is to be expanded to 1,500 places and last from October to April. Never before has it been done as much as it is now - the money has been made." almost doubled. " [Note d. Red .: The Berlin Senate has funds for the homeless for 2018 by 3.9 million eurosincreased to 8.1 million euros.]
In the shadow of the station entrance, Helga drinks white wine from a plastic cup. Actually, she shouldn't have to sit there, because the 60-year-old recently moved back to Marzahn. Nevertheless, she is at the station mission every day so as not to be alone. Her husband died five years ago and her friends still live on the streets.
VICE: What's different on the street in summer than in winter?
Helga: It's warm in summer - but even then people need sleeping places. They are missing. But we help each other. That's the most important. What pisses me off are all the people who sleep here in the bridge tunnel and leave their filth behind. That happens a lot more in summer.
The neuropsychologist Dr. Jens Fleischhut used to be a lecturer at the Free University, today he looks after the guests of the station mission for a few hours every week:
"In the summer the homeless have no easier time. Their problems have only shifted. The level of grief is now much higher, as summer depression is triggered in many. In winter, it is more about dull survival, because many of their mentally encapsulate themselves Emotions. In summer the soul says: "Hello, I'm still here." The senses perceive much more, smells in nature evoke beautiful memories from childhood. The suffering and the awareness that you have lost something, people become more aware. So that they do not hang so deeply in this seasonal low mood, I offer them life counseling. "
"The grief level is much higher in the summer," says Dr. Meat hat
If you want to help, you can donate to the station mission or offer homeless people the following things that will help them the fastest: water; Hygiene articles such as sunscreen, deodorant and wet wipes; Headgear such as baseball caps and scarves; Subjects.
Follow VICE on Facebook, Instagram, and Snapchat.
Get the best of VICE emailed to you every week!
By subscribing to the VICE newsletter, you consent to receiving electronic communications from VICE, which may contain advertising or sponsored content.